* 2005 : H.I.M. -- Man of the Millennium *


Contacts --

Sori Ararsa
AAU-MARCH Project Coordinator
Addis Ababa University
Office of Research 
and Graduate Programs
P.O.Box 1176
Addis Ababa, Ethiopia
Tel: +251-11-1248887
Fax: +251-11-1231087
sori@aau.edu.et
http://www.aau.edu.et

...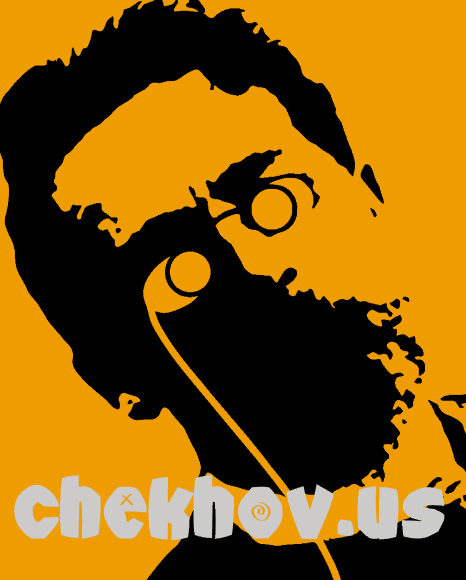 SHOWS
CLASSES
lul.vtheatre.net : usa | eth | ru | eu
---
RAT in Addis Ababa -- Ethiopian A THR : Theatre Lul Academe -- teatr.us
---
TOPICS: art + video + hyper-bio + sellassie05 + past + polls + war + death + rasta + slides + history + cookbook + books + glossary
---
Russian American Theatre Files [archives] filmplus.org/rat
---
Ethiopians & Rastafari
Aster Sellassie, Millennium Ed.

Ethiopian blogger, Arefe, writes "An Ethiopian actor who paid for Iago's sin": "The late Laureate Tsegaye Gebre-Medhin was the leading Amharic Shakespeare translator and his translation of Othello has been a popular item in the Addis Ababa theatrical repertoire.In the article, "Shakespeare in Ethiopia", Prof.Richard Pankhurst relates the public's reaction to the theatre, particularly to that of the deceitful Iago, played by Surafel Gashaw."

... http://www.idea-org.net/en/

Embassies:

Russian Cultural Center

Italian

German

USA

British
---
* lul.sellassie.info/subscribe -- mailing list & newsletter
List/MENU
filmplus.org/theatre
filmplus.ET
filmplus.org/anatoly.et
LUL pages in other Film-North directories: plays, thr theory, acting.filmplus.org and etc.
T-blog, VT-blog and LUL-blog
anatoly.groups.live.com & anatoly.live.com
... LUL-FILM ?
---
index * appendix * list * links * FAQ * Glossary * teatr.us * HIM * sellassie.ourfamily.com *
Anatoly's classes : Theatre Books * Directing * Script Analysis * Method Acting for Directors * SHOWS * Theatre Theory * Film * SPECTATOR * Virtual Theatre * amazon.com *
theatre
2009 -- janhoy [Spring 2010]

Fall 2009 : Chorus Line, Et [ Christmas'09 ]

* 2010 [diaspora page] >>> DIASPORA.ET [Spring 2011 Lul show]
shows.vtheatre.net

... 2009 and After : Theatre LUL Academe

http://www.webspawner.com/users/rahyon/index.html history : 20th c. [ 2008 Yonas Hailemeskel Kidane.

http://www.mysc.gov.et/National%20Theater.html -- contacts
http://www.afdevinfo.com/htmlreports/org/org_20041.html

http://en.wikipedia.org/wiki/Category:Theatre_in_Ethiopia

Addis Theatres:


Ras Theatre
General Manager: W/ro Marta Sileshi
Establishement Date: July 14,July 2000
No.of Seats: 1100
Contact: Ras Theatre
Location: Merkato
Tel.: +251-112-763509
Fax: +251-112-788536
P.box: 5963
E-mail: rasteatr@yahoo.com

City Hall
Name: Addis Ababa Theatre and Cultural Center
General Mnager: Ato Tomas Tora
No. of Seats: 727
Contact: Addis Ababa Theatre and Cultural Center
Tel.: +251-111-550520
Fax: +251-111-563957
P.box: 12652

Hager Fikir Theatre
General Manager: Menbere Tadesse
Establishment Date: July 18,1935
Show: Theatre, Drama, Movies, Folklore, Music, etc.
No. of Seat: 845 Contact: Hager Fikir Theatre
Location: Piasa
Tel.: +251-111-119820
Fax: +251-111-112606
P.O.Box: 1244
E-mail: hft@ethionet.et

Childrens' and Youth Theatre
General Manager: W/o Azeb kebede
Establishment Date: Aug 19,1989
No. of Seats: 250 Contact: Childrens' and Youth Theatre
Location: Arat Kilo
Tel.: +251-111-223806
P.O>Box: 8751
E-mail: Chyoth@yahoo.com



http://www.addisababacity.gov.et

Yared Music School

POB 30097
Addis Ababa, Ethiopia Head : Tekle Yohanes Zike
Founded : 1967
Number of Students : 130

...

[ other stages? ]

http://www.ifest.org/en/cms/?751 National Dance Theatre

http://www.theatrewithoutborders.com/node/1065 Nov. 2008 Addis Ababa - East Africa Theatre Institute - 5h Annual EATI

Laureate Tsegaye Gebre-Medhin: the father of Ethiopian theatre March 20, 2006

... 2010

Music & Theatre [children : youtube]
Film-North * webmaster.
© 2005 by vtheatre.net. Permission to link is granted. books.google.com + scholar.google.com
www.everything2.com search! ETHIOPIA amazon
sellassie.net home'07 [1] [2] : appendix * new * links * references * books * glossary * about * FAQ * biblio * ethio blog * welcome * music * virtual theatre domains * store * youtube.com/group/sellassie * notebook EM + amazon.com/kindle * sellassie.info [publishing]
2009 : ethio.wetpaint.com + Anatoly Antohin & Y-profile