* 2005 : H.I.M. -- Man of the Millennium *


NEW :

worldcat.com

books.google.com

...

blog.txt -- filmplus.org/ethio

him.filmplus.org/biblio

vtheatre.net/beta

... new texts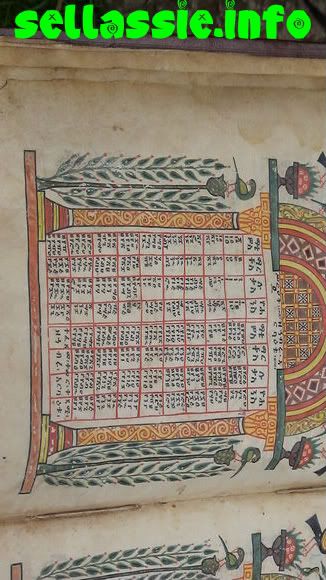 ---
books *
---
TOPICS: art + video + hyper-bio + sellassie05 + past + polls + war + death + rasta + slides + history + cookbook + books + glossary
---
* also, see books page *
---
Ethiopians & Rastafari
Aster Sellassie, Millennium Ed.

* The New Golden Bough: A New Abridgment of the Classic Work by James George Frazer, Theodor H. Gaster; Criterion Books, 1959 - PART I: The Magic of Kings - PART II: Taboo and the Perils of the Soul - PART III: Death and Resurrection: The Rhythm of Nature - PART IV: Dying and Reviving Gods - PART V: Spirits of the Corn and Wild - PART VI: The Riddance of Evil - PART VII: Between Old and New - PART VIII: The Golden Bough

Ethiopia: Its People, Its Society, Its Culture by Wendell Blanchard, Abraham M. Hirsch, George A. Lipsky, Bela C. Maday; HRAF Press, 1962 - 1: The Culture and the Society - 2: Historical Setting - 3: Geography and Population - 5: Social Structure - 6: Education - 7: Religion - 8: Art and Literature - 9: Social Values and Patterns of Living - 10: Health and Welfare - 11: Theory and Structure of Government - 12: Political Dynamics - 13: Foreign Relations - 14: Character of the Economy - 15: Agriculture - 16: Industry - 17: Labor - 18: Finance - 19: Domestic and Foreign Trade - 20: National Attitudes

The Political Economy of Ethiopia by Marina Ottaway; Praeger Publishers, 1990 - 1: INTRODUCTION: THE CRISIS OF THE ETHIOPIAN STATE AND ECONOMY - NOTE - PART I: THE ETHIOPIAN STATE AND THE PROBLEM OF POWER - 2: THE ETHIOPIAN REVOLUTION: POLITICAL ASPECTS OF THE TRANSITION FROM PMAC TO PDRE - 3: CONTINUITY AND CHANGE IN ETHIOPIAN POLITICS - NOTES - 4: THE POWER OF DECISION­ MAKING IN POST­ REVOLUTIONARY ETHIOPIA - NOTES - 5: STATE AND SOCIAL TRANSFORMATION IN MODERN ETHIOPIA - NOTES - 6: CONSTITUTIONALISM AND THE NATIONAL QUESTION IN AFRICA: THE CASE OF ERITREA - 7: EMPIRE AND CONSTITUTIONAL ENGINEERING: THE PDRE IN HISTORICAL PERSPECTIVE - NOTES - 8: CONTINUITY AND DISCONTINUITY IN PEASANT MOBILIZATION: THE CASES OF BALE AND TIGRAY - NOTES - 9: INTERNAL VULNERABILITY AND INTER-STATE CONFLICT: ETHIOPIA'S REGIONAL FOREIGN POLICY - NOTES - PART III: THE ECONOMIC CRISIS - 11: DEVELOPMENT STRATEGY AND GROWTH OF THE ETHIOPIAN ECONOMY: A COMPARATIVE ANALYSIS OF THE PRE- AND POST- REVOLUTIONARY PERIOD - NOTES - 12: CONCLUSION: REVOLUTION, NATIONALITY, AND THE ETHIOPIAN STATE

The Second Zion - the Wonder of Ethiopia's Lalibela Magazine article by William S. Connery; World and I, Vol. 16, August 2001

[ questia.com ]

* "Ethiopia" new music from Addis, Ethiopia (Teowdros Abera, Tikher Teferra)! (winamp 4.46 min) download free * info

from HIM pages:
Books + Biblio

Institute of Ethiopian Studies, Addis Ababa Ethiopia Journal article by Sarah Heery; Africa, Vol. 74, 2004

[ linked to questia.com + amazon.com ]

amazon: Ras Alula and the Scramble for Africa: A Political Biography : Ethiopia & Eritrea 1875-1897 (Paperback) Ras Alula was one of the big men or Telek Saw who played a prominent role in the making of modern Ethiopia. He was famous enough to be lamented by a British historian as, "the greatest leader that abyssinia has produced since the death of the emperor Theodore in 1868." As remembered by the Ethiopians and reflected in their literature, "The famous and brave Ras Alula."

Aksum: An African Civilisation of Late Antiquity by Stuart Munro-Hay; Edinburgh University Press, 1991 - Ii Legend, Literature and Archaeological Discovery - Iii The City and the State - Iv Aksumite History - V The Capital City - Vi The Civil Administration - Vii The Monarchy - Viii The Economy - Ix The Coinage - X Religion - Xi Warfare - Xii Material Culture; the Archaeological Record - Xiii Language, Literature, and the Arts - Xiv Society and Death - Xv The Decline of Aksum - Xvi The British Institute in Eastern Africa's Excavations At Aksum

First Footsteps in East Africa, Or An Exploration of Harar Vol. 1 by Richard F. Burton; Tylston and Edwards, 1894

The Realm of Prester John by Robert Silverberg; Ohio University Press, 1972

The Ethiopian Jewish Exodus: Narratives of the Migration Journey to Israel 1977-1985 by Gadi Benezer; Routledge, 2002

2006: lalibela project

HornOfAfrica UNICEF
[ quotations and doc directory : sample e-liturgy sound file ]
books/biblio pages @ HIM
Ethiopian History
Ethiopian Art
Ethiopian Politics
Ethiopian Culture
Ethiopian People
...
---
index * appendix * list * links * FAQ * Glossary * teatr.us * HIM * sellassie.ourfamily.com *
Anatoly's classes : Theatre Books * Directing * Script Analysis * Method Acting for Directors * SHOWS * Theatre Theory * Film * SPECTATOR * Virtual Theatre * amazon.com *
---
sellassie cyber museum: * main * academics * history * books * culture * politics * family * rasta * business * sellassie.info : 2008
---
biblio
questia.com [ sellassie list.txt : doc ]
An Introduction to the Economic History of Ethiopia, from Early Times to 1800 by Richard Pankhurst; Lalibela House, 1961 ***
Chapter 1: Economic and Social Life, 1300-1800 Chapter 2: The Geography and Frontier of the Realm Chapter 3: Government. Administration and Justice Chapter 4: The Seclusion of the Royal Family Chapter 5: The Absence of a Fixed Capital; and the Organization Of the Court Chapter 6: Population and Towns Chapter 7: The Establishment of Gondar Chapter 8: The Army Chapter 9: The Effects of Warfare Chapter 10: State Revenues, Taxation, and Land Tenure Chapter 11: Church Property in Land Chapter 12: Church Schools Chapter 13: Agriculture Chapter 14: Livestock Chapter 15: Forestry Chapter 16: Mineral Wealth Chapter 17: The Peasant's Difficulties Chapter 18: Diseases and Medicines Chapter 19: Food and Drink Chapter 20: Clothing Chapter 21: Currency Chapter 22: Nile Waters Chapter 23: Problems of Communication Chapter 24: The Division of Labour Chapter 25: 'franks' and Other Foreigners Chapter 26: Internal Trade and Trade Routes Chapter 27: Ethiopia's Access to the Sea Chapter 28: The Ports and Foreign Trade Chapter 29: Trade in the Red Sea and Indian Ocean Chapter 30: Chinese Trade Chapter 31: The Slave Trade Conclusion Appendix A: List of Aksumite Kings Who Issued Coins Appendix B: Analysis of Aksumite Currency. Appendix C: Urban Population Estimates 1520-1773 Appendix D: Chinese Coins Found in East Africa Appendix E: The Habshis of India Appendix F: Ibrahim Hannibal, Ancestor of Alexander Pushkin Appendix G: Bibliography on Aksumite Currency
---
The Political Economy of Ethiopia by Marina Ottaway; Praeger Publishers, 1990 * Published in Cooperation with the School of Advanced International Studies, Johns Hopkins University, PRAEGER New York Westport, Connecticut London (contents - right table)
---
The Sacred Art of Ethiopia * Journal article by Marilyn E. Heldman; The Historian, Vol. 57, 1994 http://www.questia.com/PM.qst?a=o&d=5000253582 :
One of the most important events in Ethiopian art history occurred around 330 A.D., when Ezana, the Askumite ruler of the highlands of northeastern Africa, accepted Christianity. This occurred not long after the emperor Constantine declared Christianity a legal religion of the Roman Empire. Ezana's acceptance of Christianity is not surprising in light of the commercial ties between Rome and Askum. By round 500, the most sacred of Christian texts - the Gospels - had been translated into Ethiopia, and the foundations of a Christian artistic tradition, setting the course of artistic development in the region, had been firmly established. Pre-Christian Askumite rulers celebrated their victories by setting up monumental statues to the gods of heaven and earth, but because the East Christian Orthodox Churches eschewed the making of "graven images," the Christian art of Ethiopia includes no sculpture. Therefore, Ethiopia's Christian rulers celebrated their majesty by building churches and endowing monasteries. The city of Askum became symbolically the New Jerusalem, and the cathedral there was dedicated to St. Mary of Zion, after the church of the Apostles on Mount Zion in Jerusalem. Until the twentieth century, Ethiopia's rulers considered themselves latter-day Israelites who, like King David and King Solomon, ruled by the grace of God.
The exhibition African Zion: The Sacred Art of Ethiopia, currently traveling to venues in the United States, features the little-known as Abyssinia, from which the modern state of Ethiopia developed in the late nineteenth century. African Zion consists of a rich stylistic variety of devotional images, most of which are painted on wooden panels or on the parchment pages of hand-copied books. Many come from the collection of the Museum of the Institute of Ethiopian Studies at Addis Ababa University.(1)
(1) Marilyn E. Heldman et al., African Zion: The Sacred Art of Ethiopia (New Haven, 1993). The exhibition will appear at Chicago's DuSable Museum of African American History through February 1995. All photos by Malcolm Varon, NYC.[R] 1993.
---
Selected Reactions of the African American and White Press to the Italian Invasion of Ethiopia * Journal article by Abel Bartley; Griot, Vol. 19, 2000
The Second Zion - Medieval Capital of Gondar * Magazine article by William S. Connery; World and I, Vol. 16, August 2001
Rivers of Blood: A Comparative Study of Government Massacres by Brenda K. Uekert; Praeger Publishers, 1995 - 5: Ethiopia: She'Eb Massacre
Ethiopia was an authoritarian regime dominated by the leadership of Mengistu Haile Mariam. The Communist government was challenged by several regional ethnic-based insurgencies, including an Eritrean nationalist insurgency that sought greater autonomy. The government relied on terrorist strategies to establish control over the minority population. In this context, the She'eb massacre was carried out in retribution for a guerrilla offensive. State terrorism failed to deter the insurgents, who eventually captured the capital and oversaw the transformation of Eritrea to an independent state.
---
Ethiopia: Its People, Its Society, Its Culture
Book by Wendell Blanchard, Abraham M. Hirsch, George A. Lipsky, Bela C. Maday; HRAF Press, 1962
http://fenix.skamsk.ru/KFenixa/1/GLAWA_6.htm **** Ethiopia and Veda
Bulatovich sensed that Ethiopia was in a delicate state of transition, that what he was seeing would not remain or even be remembered in a generation or two. He had the instincts, although not the training, of an anthropologist, trying to preserve some record of fast-disappearing cultures. But he was not a scientist who observed with cool detachment. Rather, he was actively involved in the events he described, particularly on the expedition to Lake Rudolf. He became ambivalent, torn by his military duty (as an officer attached to the army of Ras Wolda Giyorgis) and by his personal values and sense of justice. Time and again, he found himself party to the decimation of the very people whose culture he wanted to preserve.
http://www.samizdat.com/ethintro.html
In 1896, a young Russian aristocrat and military officer, Alexander Xavieryevich Bulatovich (1870-1919), arrived in Ethiopia as part of a REd Cross mission sent to provide medical care for Menelik's soldiers following the Battle of Adowa.
Bulatovich's first book, From Entotto to the River Baro, published in 1897, consists of journals of two excursions he went on during his first trip to Ethiopia 1896-97, plus a series of essays based on what he heard and observed during his year-long stay with the Russian Red Cross Mission. The essays deal with various peoples of Ethiopia (Galla/Oromo, Sidamo, Amhara) -- their history, culture, way of life, beliefs and languages; on the governmental system and its historical background, on the army, on commerce, and on the Emperor's family.
With the Armies of Menilek II, published in 1900, is the journal of Bulatovich's second trip to Ethiopia 1897-98, during which he served as an advisor to the army of Ras Wolda Giyorgis as it conquered the previously little-known southwestern territories from Kaffa to Lake Rudolf. Here he builds on his previous knowledge of the country and also recounts an exciting personal story of military adventure, which builds to a climax in the final chapters.
Both books, edited and with an introduction by Isidor Savvich Katsnelson, were reissued by The Institute of Oriental Studies in Moscow in 1971.
L.K. Artamanov, Through Ethiopia to the Banks of the White Nile. Katsnelson (1910-1981) was a professor at Institute of Oriental Studies of the Academy of Sciences of the U.S.S.R.
The Russians in Ethiopia: An Essay in Futility by Czeslaw Jesman.
Professor Harold Marcus of Michigan State University: The Life and Times of Menelik II
http://unicorn.ncat.edu/~michael/vses/book.html -- Ethiopian Study, long list
Paul B. Henze. "The Rise of Haile Selassie: Time of Troubles, Regent, Emperor, Exile" and "Ethiopia in the Modern World: Haile Selassie from Triumph to Tragedy" in Layers of Time: A History of Ethiopia. New York: Palgrave, 2000. ISBN 0312227191
2006 Random Page: 2006: lalibela project
[ ru ] -- Russians in Africa
Film-North * webmaster.
© 2005 by vtheatre.net. Permission to link is granted. books.google.com + scholar.google.com
www.everything2.com search! ETHIOPIA amazon

©sellassie.net
sellassie.net home'07 [1] [2] : appendix * new * links * references * books * glossary * about * FAQ * biblio * ethio blog * welcome * music * virtual theatre domains * store * youtube.com/group/sellassie * notebook EM + amazon.com/kindle * sellassie.info [publishing]
to checkuot [read] :
Russia and Black Africa before World War II. Contributors: Edward Thomas Wilson - author. Publisher: Holmes & Meier. Place of Publication: New York. Publication Year: 1974.
... new : sellassie.ourfamily.com/write/biblio.html
google ethiopia search.txt -- blogs Addis Ababa
Ethiopains & Rastafari (Esther's new book)
capital newspaper online
* Ethio Music samples
2009 : ethio.wetpaint.com + Anatoly Antohin & Y-profile